To view Events, open a Dashboard window. Events are displayed as blue vertical plot lines overlying the individual tile charts. An Event Viewer is displayed on the right-hand-side.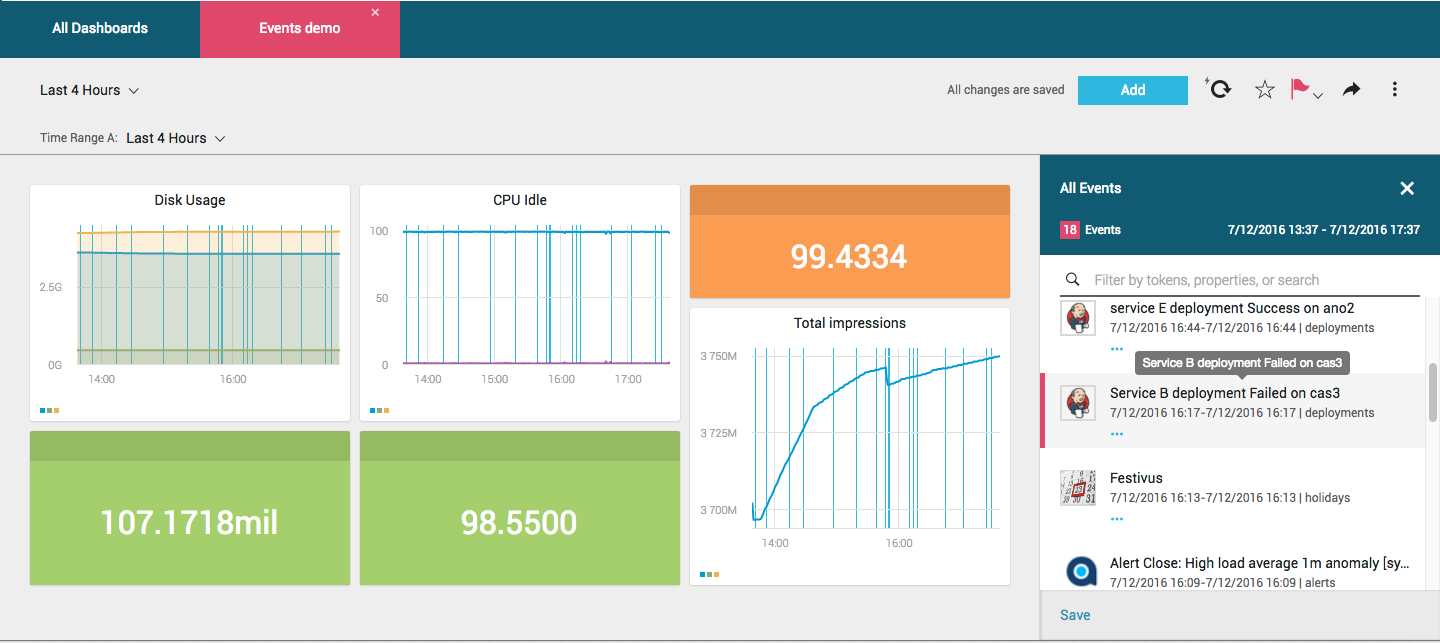 If you do not see Events, click the View/Hide Events icon on the Dashboard task bar:

To display the Event Viewer, click the down chevron to display a list of Preset Events.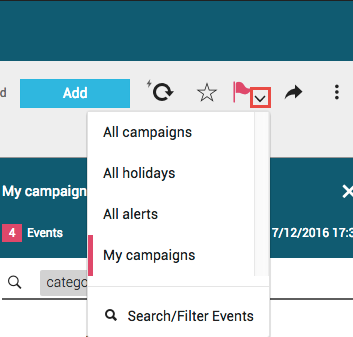 The menu is a list of customer-defined Preset Events. [See Filtering Event Presets.]
Select a Preset Event type to display the events in the selected Preset.  The Events are displayed in the Event Viewer: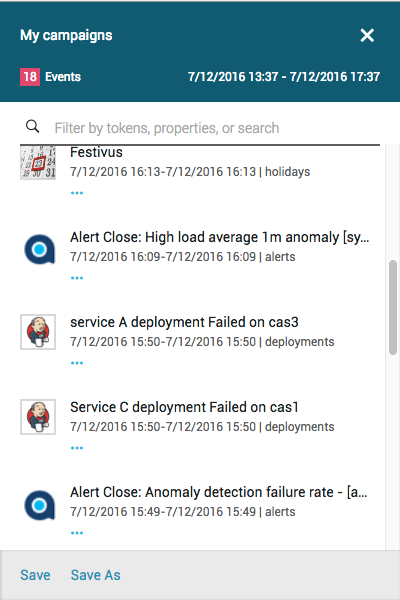 Note To see when an event in the Events Viewer occurred in the dashboard charts, select it. The Event is displayed as a red vertical line.
VIEWING EVENT DETAILS
Each blue vertical plot line on a chart is the aggregate of the events within the customer-defined tile time-resolution [1 minute/ 5 minutes/ 1 hour/ 1 day...] 
To view detailed data per aggregated event hover over a chart. A tool-tip is displayed for each Event line, displaying the: 
Date it occurred
Metrics
Total number of Events that occurred within the specified aggregated tile time resolution
A breakdown of the event categories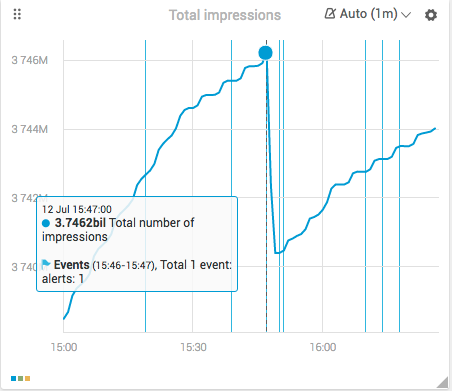 To view data for single events within the aggregated time range, click an Event plot line. The Event Viewer will display all the events in the specified timed range by:
Time
Source [source icon]
Title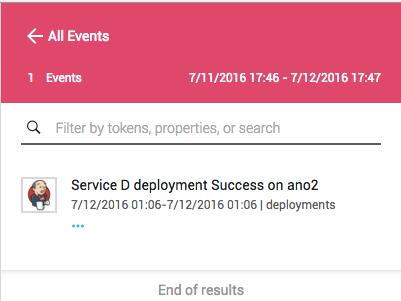 For additional properties for the selected event, click the blue ellipsis.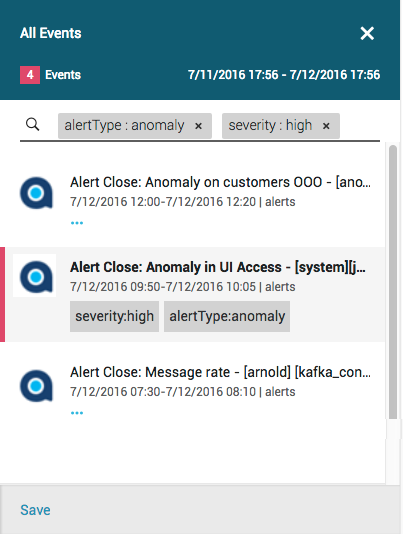 To program events, see the Anodot APIs Reference - Events.
Note: To include Events in Alerts notifications,  the Events toggle switch must be activated [ON].  See Defining Anomaly Alerts and Defining Static Threshold Alerts.