To create a webhook recipient instance from the main Anodot page:
On the main Navigation panel, click Management> Channels. The Channels page is displayed.
Click New, select Webhook Instance.
Enter a Name.
Enter a URL.
Choose a Time Zone. The Alert information in the webhook will be based on this time zone.
[Optional] For additional security, check Authentication Required. Enter the User name and Password used for authentication.
Test the instance.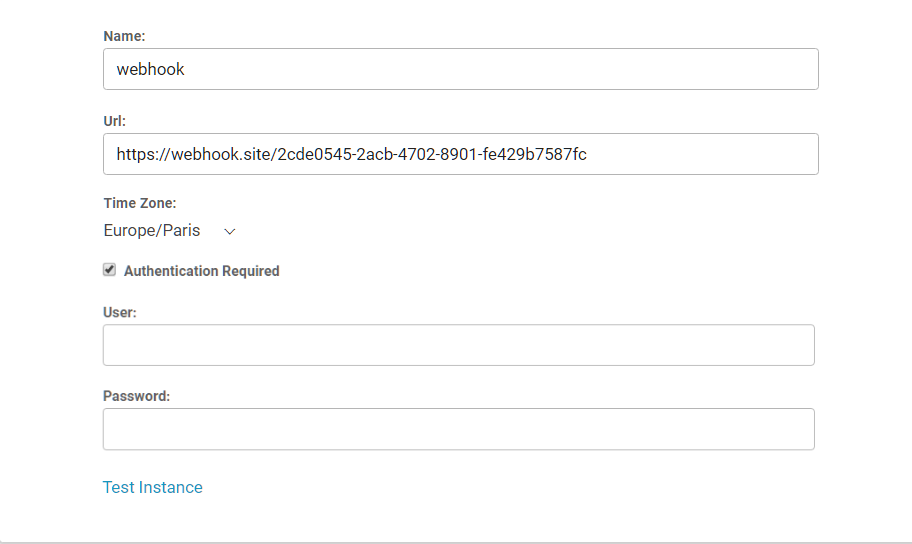 Note:
- See Allowlist Anodot Servers.
- When defining a new URL, the URL must be accessible. For a free Webhook testing service, see https://webhook.site

See Also
Anomaly Alert Webhook Formats
Static Alert Threshold Webhook Formats
No Data Alert Webhook Formats