Creating an Email Recipient Instance
Examples
Anomaly Alert Type Notification
Static Alert Type Notification
CREATING AN EMAIL RECIPIENT INSTANCE
To create an email recipient instance from the main Anodot page:
On the main Navigation panel, click Management > Channels. The Channels page is displayed.
Click New, select Email Instance.
Enter a Name. Choose a name that easily identifies the email list of recipients.
Enter Email Addresses. Use a comma-separated list of email addresses.
Click Save.

EXAMPLES
Anomaly Alert Type Notification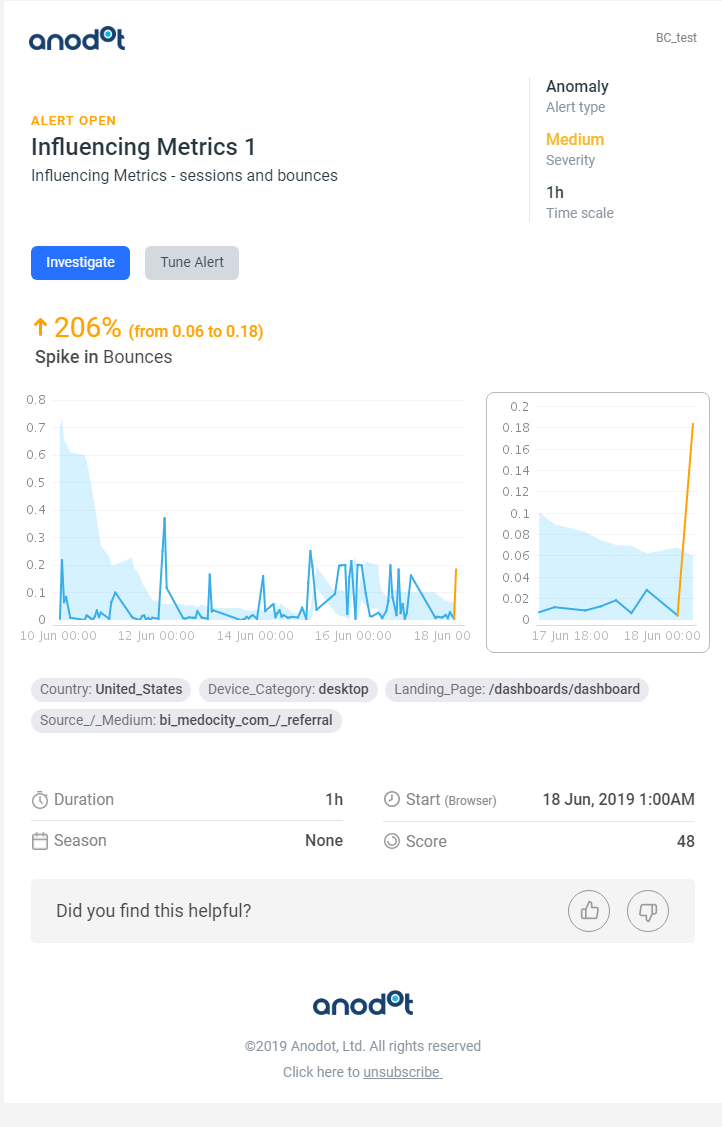 Static Alert Type Notification