The multiple account functionality enables you to use the same email repeatedly in multiple accounts. This article includes:
Setting up multiple account functionality
In order to set up this functionality, contact your Anodot CSM to link your accounts. Once linked, the same email can be used once per account, with each user*account combination having its own password.
The login process when the multiple accounts functionality is enabled
The login to Anodot process is different when the multiple account functionality is enabled. For users logging into a multiple user account, note the additional I have more than one account at Anodot checkbox when signing in (when this checkbox is selected, an additional Account field is displayed, in which you enter the Anodot account name).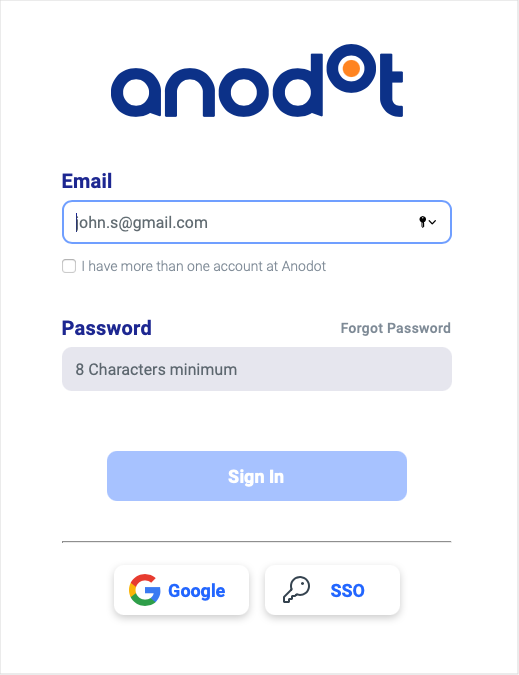 In addition, when you reset your password, make sure you are resetting the password for the relevant account.