Email Alerts Notifications
Slack Alerts Notifications
EMAIL ALERTS NOTIFICATIONS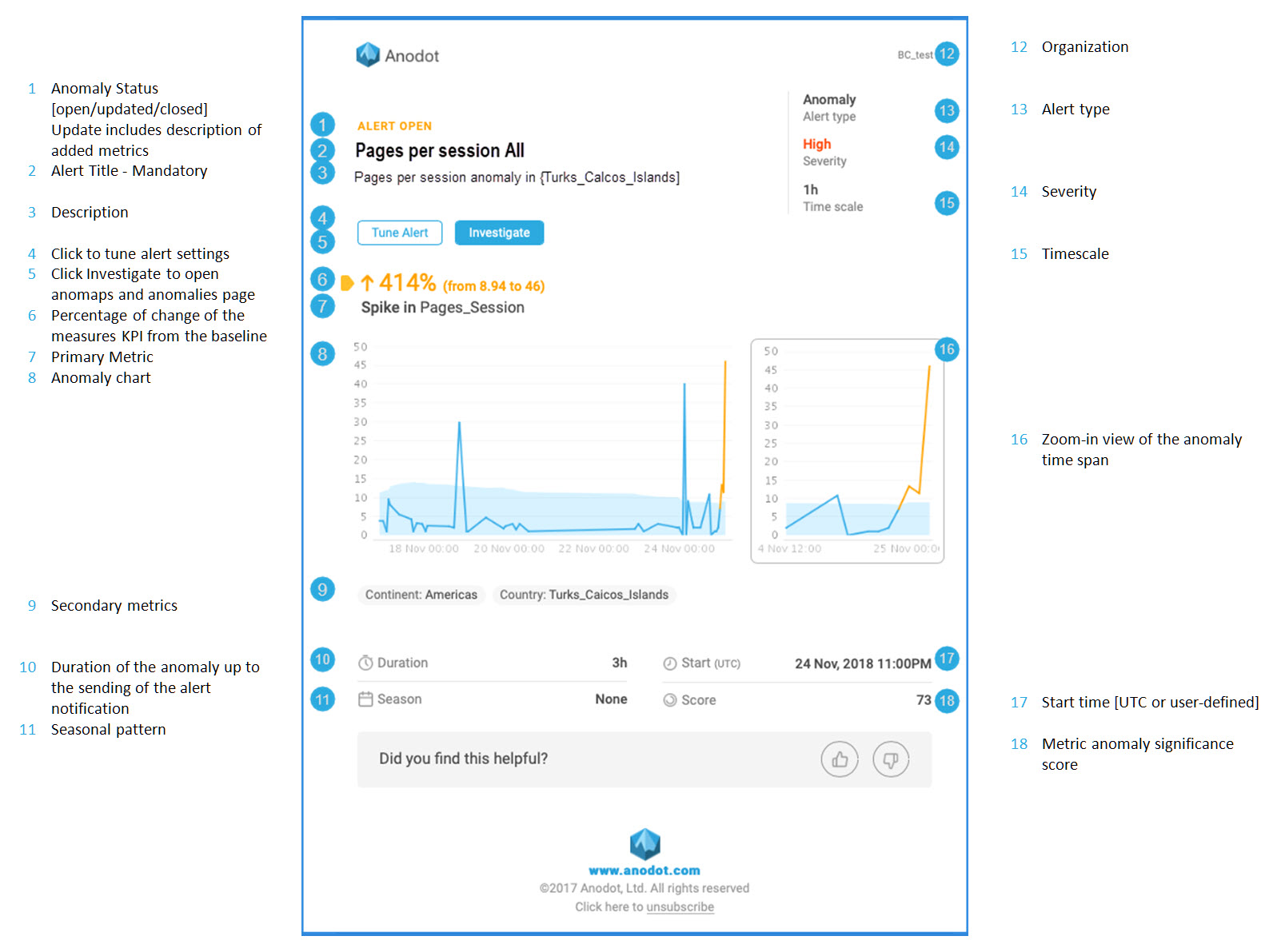 Correlating Events
To display the correlation between preset Events and Alerts in email notifications, Correlate Events must be set to Yes in Anomaly and Static alerts.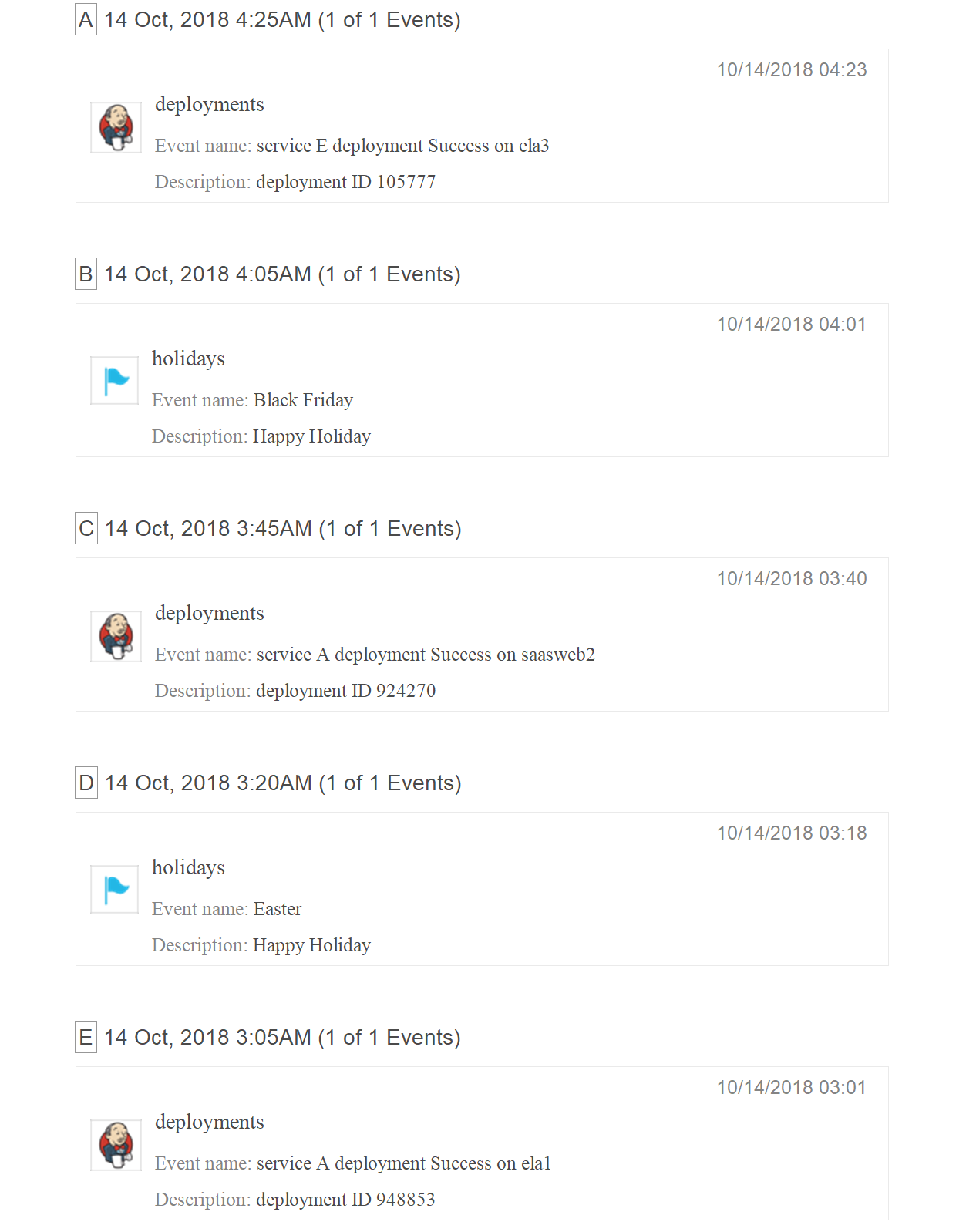 SLACK ALERTS NOTIFICATIONS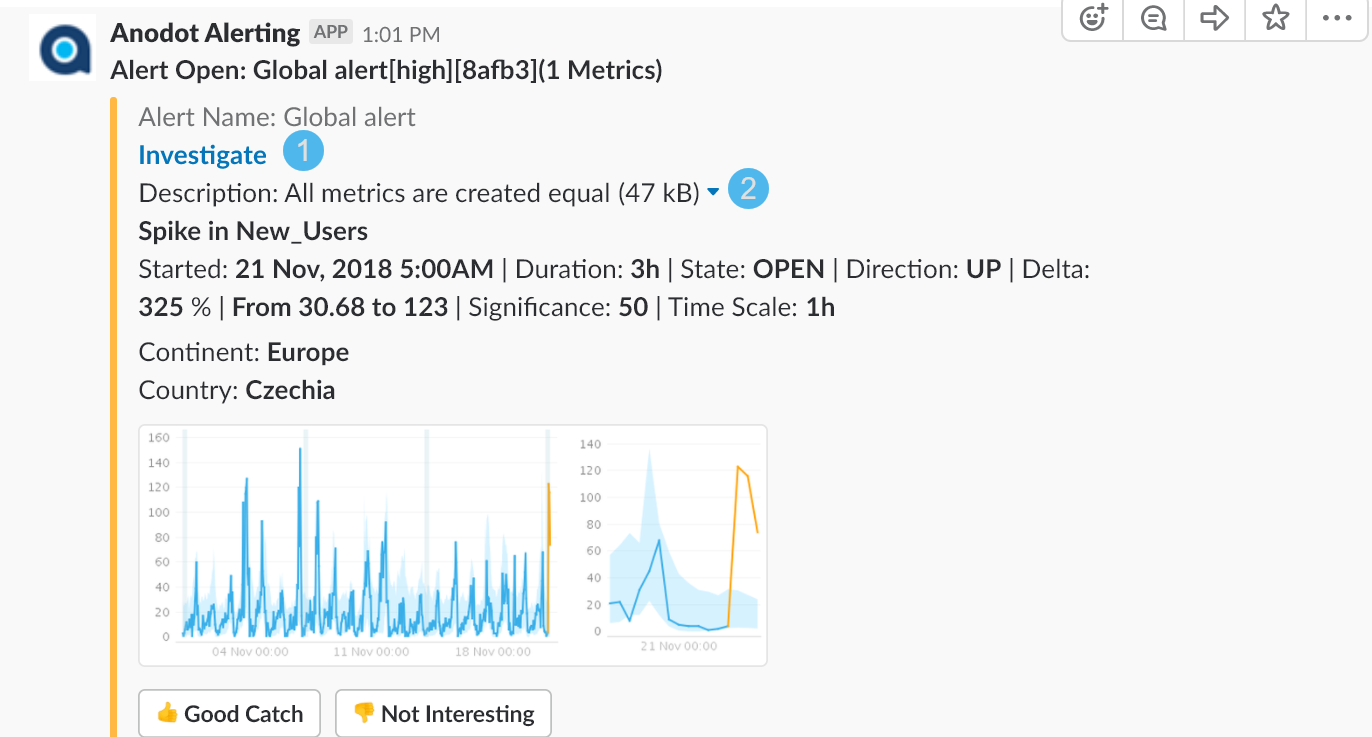 1. Investigate - Click to open the Anomaps and Anomalies charts page.
2. Click the chevron to show/hide metric chart and zoom in.