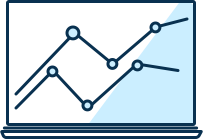 To use the Site Traffic sample data set:
Download the Site Traffic Sample Data
From within Anodot, use the File Upload data collector to stream the file data as metrics. [From the main Navigation Panel, click Catalog. From the Sources tab, locate the File Upload tile and click Start to begin configuring your file upload settings.]
Navigate to the downloaded sample file and continue the import process.
When the stream is completed, click on the stream name in the Sources screen (accessed by clicking INTEGRATIONS > Sources in the Navigation Panel) and view the created metrics.
Note: Before you upload to Anodot, you can edit the file in any spreadsheet or text editor to add more columns, update values or make other changes.