From the main Navigation panel, choose Data Collectors.
In the Data Manager window select the source and stream you want to view.
Click the More icon > View to display the Stream Summary. 
All Stream summaries show the:
Amount of metrics used out of your metrics account.
Measures & Dimensions
Additional data is displayed per source type.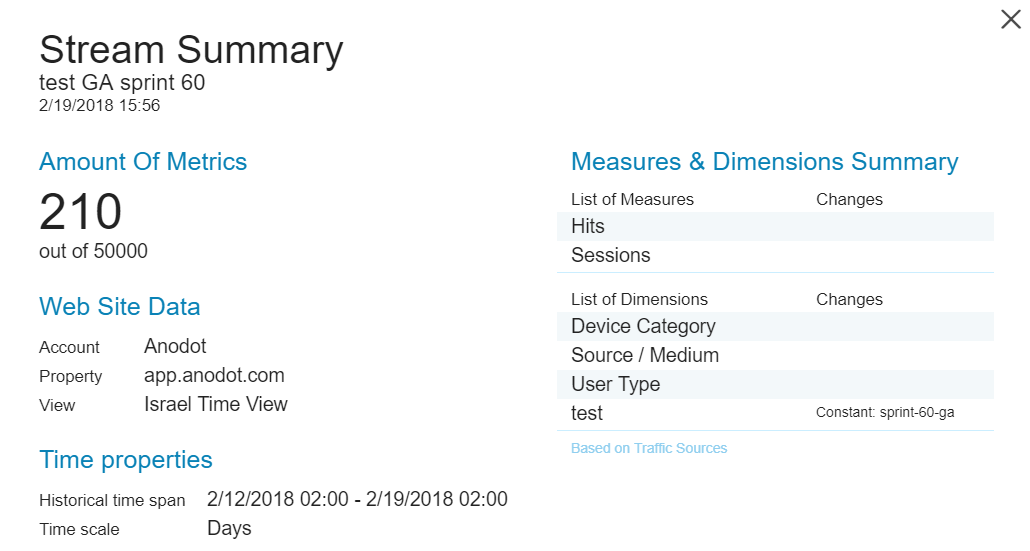 Stream summaries will vary according to the stream content and source type.