To create a new Anoboard tile:
1. On the main Navigation panel, click Anomalies > New.
2. In the New Anoboard Settings dialog box: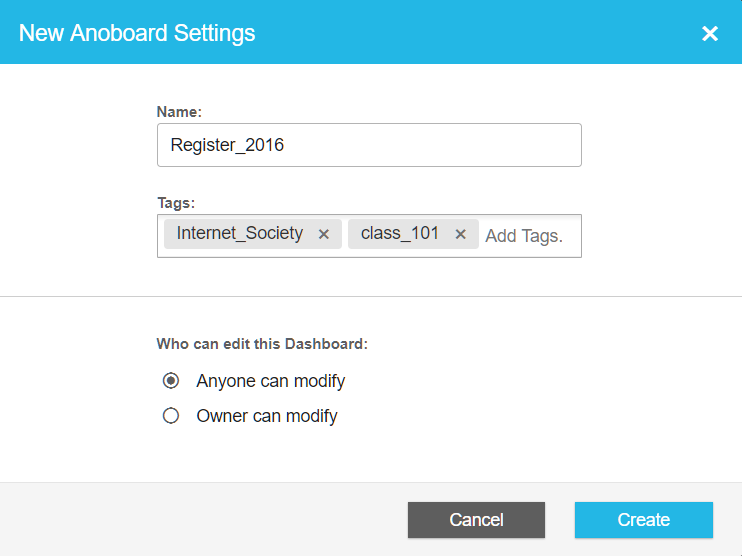 Type the name of the new Anoboard
[Optional] Add Tags. Start typing a tag, if the tag exists it is displayed in the drop-down menu. Or create a new tag by entering the complete name in the tag field. New tags are automatically saved after selecting Create.
Note: An unlimited number of tags can be added to the Tile. Use tags to organize, filter and search your Dashboard screen.
Choose Who can edit this Dashboard.
3. Click Create. The new Anoboard opens in a separate tab.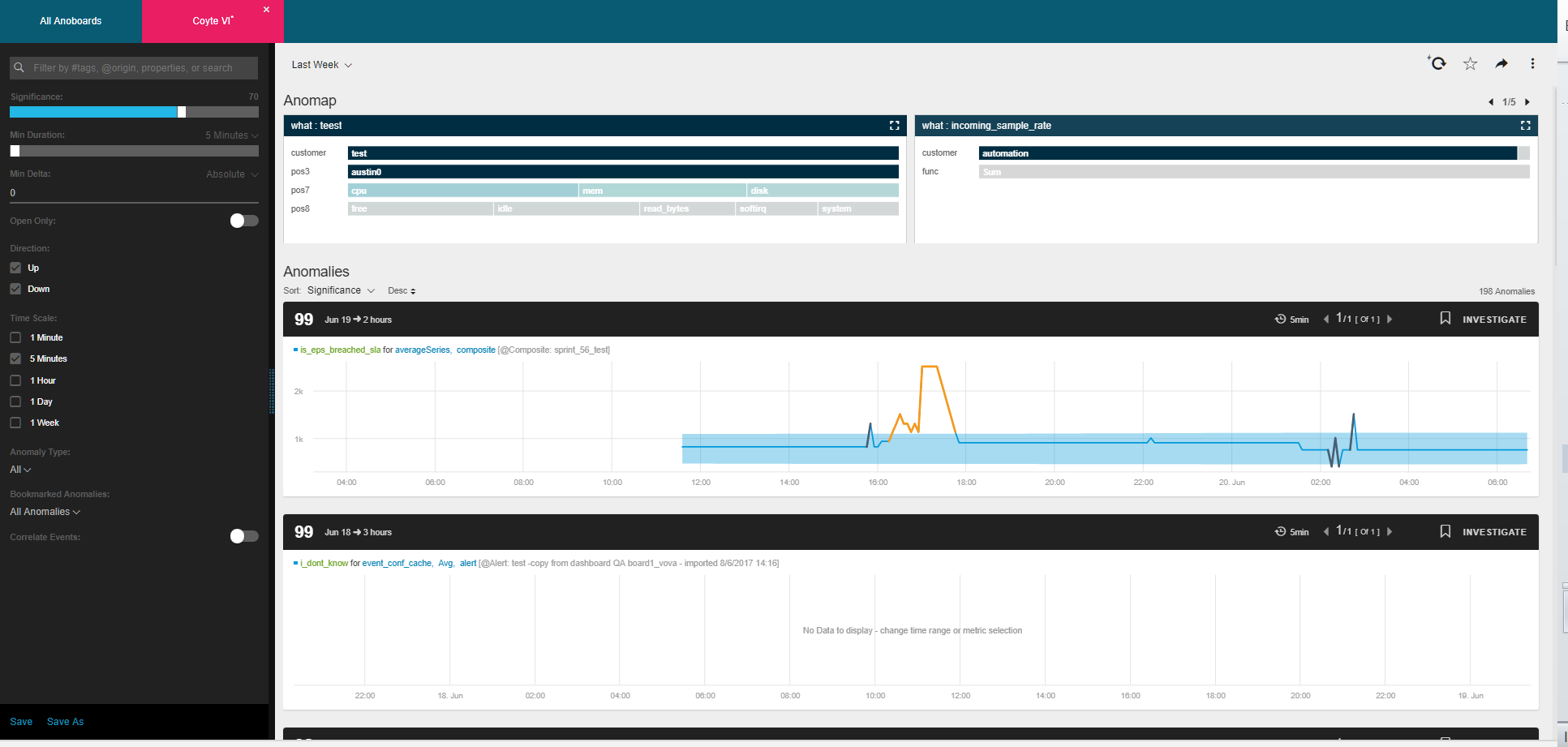 4. In the Filter by tokens, properties or search panel, set or choose a:
Significance level by sliding the Significance bar
Minimum duration, select a Time period [minutes/ hours/days] from the Time period drop-down menu and then set the time value by sliding the Min duration bar
Minimum Delta, select either Percentage or Absolute from the Delta drop-down menu and then set the delta value by either sliding the Delta bar for Percentage or use the Up-down scroller to select an absolute delta value.
Click the Open Only control to display only anomalies that are not resolved.
Direction when to display the anomaly is higher or lower than the selected threshold:

Up and Down [default]
Up to display only if the anomaly value is higher than the set Threshold 
Down to display only if the anomaly value is lower than the set Threshold

Anomaly type [All/Transient/Pattern Change]
Bookmarked Anomalies to display
Activate the Correlated Events switch to display predefined Events which correlate to the Anomalies. [Optional]
5. Choose a Time Range on the Anomaps/Anomalies workspace from drop down menu. 
6. Choose an Anomalies Sort [Start date/ Significance/ Absolute Delta > Ascend/Descend] order.
7. Click Save.
The Anoboard is saved to the Anoboards Dashboard window.