In the following line chart displays the average AdTypes at each time sample.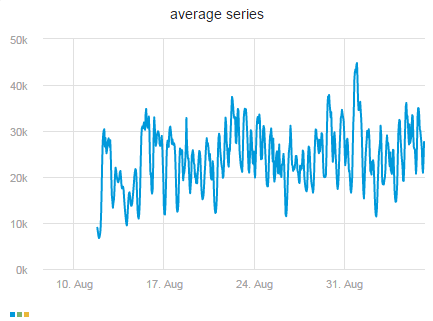 How to use the averageSeries function:
In the Metrics tab, place the cursor in the blank expression node.
In the drop-down list, go the Properties section and select AdTypes.
In the Values drop-down list, select All (*).
Click the popup Add Functions icon . The  function node appears below.
Place the cursor in   function node box.
Type averageSeries or select averageSeries in the drop-down list.

Your expression tree will now look like this:


Click Save.
How to create a line chart:
In the Expression Builder toolbar, select .
In the Display as section, select Line.
Click Done.