In the following line chart, you can see the average AdTypes at each time sample.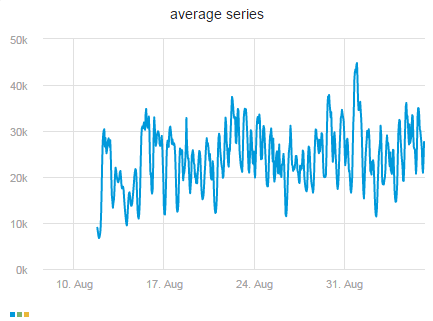 How to use the averageSeries function:
From the Navigation Panel, click

Metric Explorer.
Place the cursor in the blank expression node.
In the dropdown list, search for AdTypes.
In the Values dropdown list, select All (*).
Click above the expression.
Type averageSeries or select averageSeries in the dropdown list.
Save the expression (see the relevant saving sections here).
How to create a line chart:
In the Display Panel toolbar, click .
In the Chart Type section, select Line.
Click Apply.